May 2023
iLex's new and improved Axe Sheet provides a modern digital experience for traders and sales teams to distribute axes to investors and collect indications of interest from the market.
Now streamlined and packed into an intuitive user interface, iLex's Axe Sheets enable users to broadcast secondary loan offers more effectively and engage with investors at scale.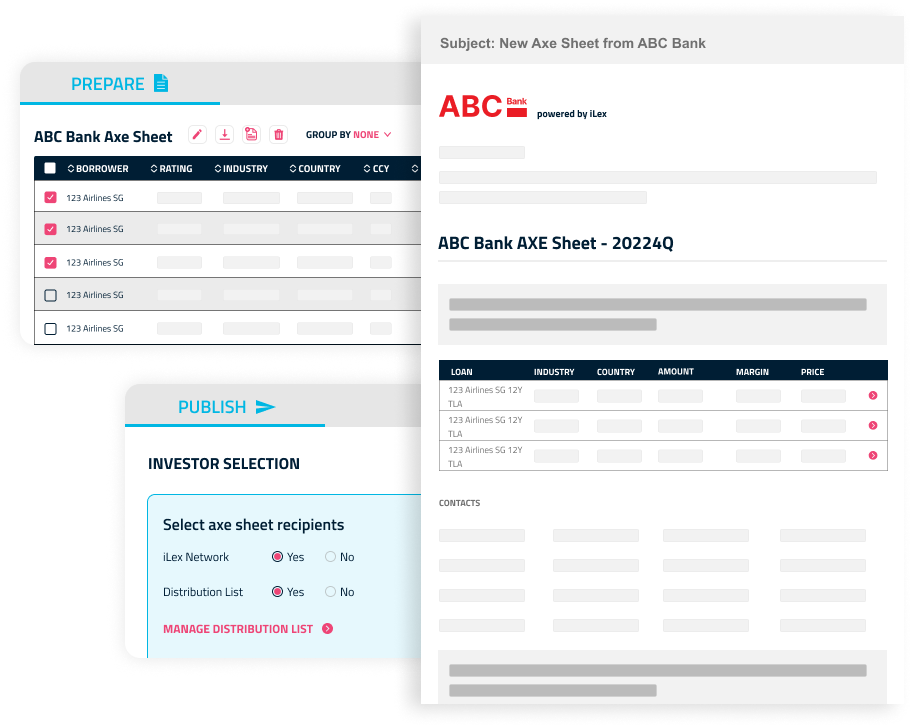 Axe sheet management at your fingertips
.
Traders, portfolio management and sales teams can collaborate on selecting assets available for sale and coordinate the distribution of secondary loan offers to their network of investors.
Sort, filter and search your list of assets to build an axe sheet in a few clicks
Seamlessly curate your recipient list with the distribution list modal and assign investor coverage to sales
Customise investor notifications to add your personal touch and increase hit ratio
A superior digital experience for investors
.
Offer your investors a secure and easy way to access, sort and analyse axes. Aggregate indications of interest across the market.
Collect and consolidate investors' interest seamlessly
Enhance engagement with investors with online chat
Protect confidentiality of sensitive information with strong authentication and permissions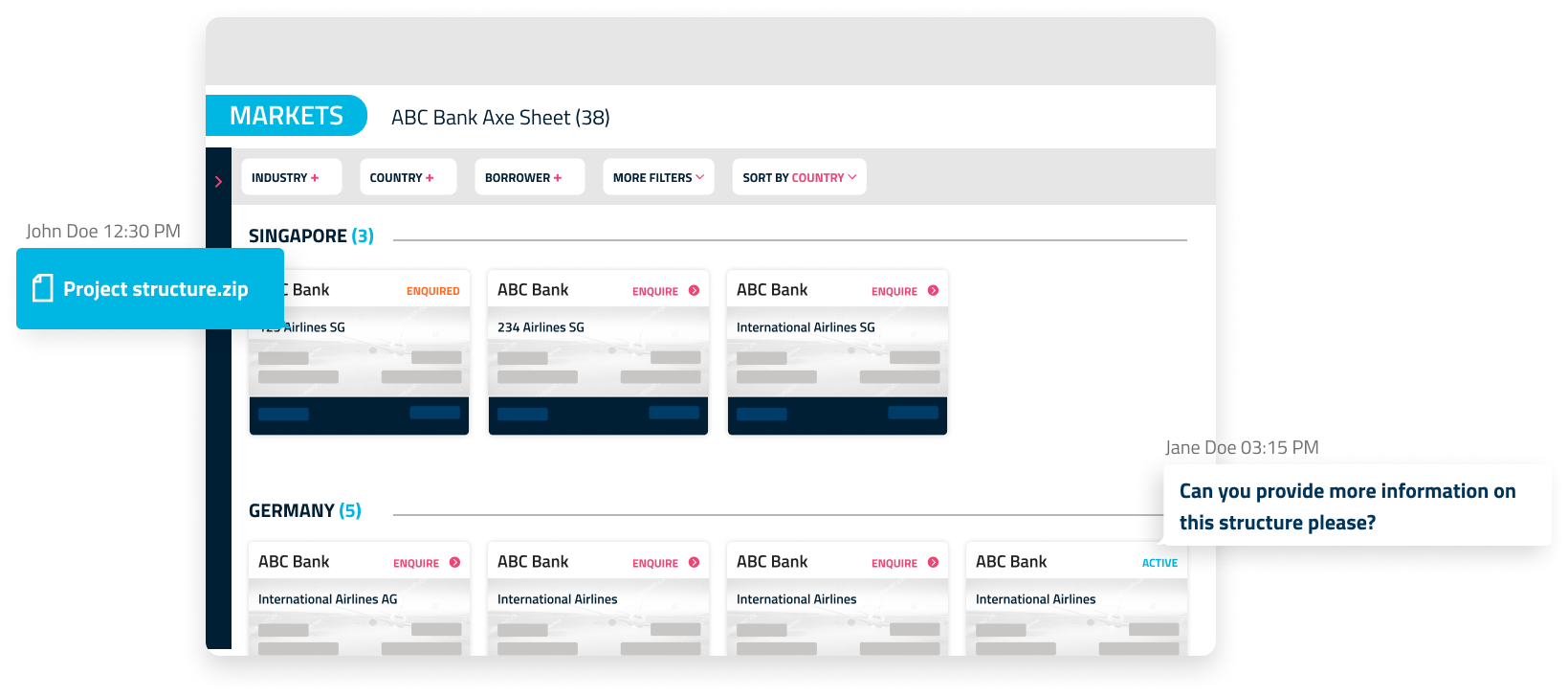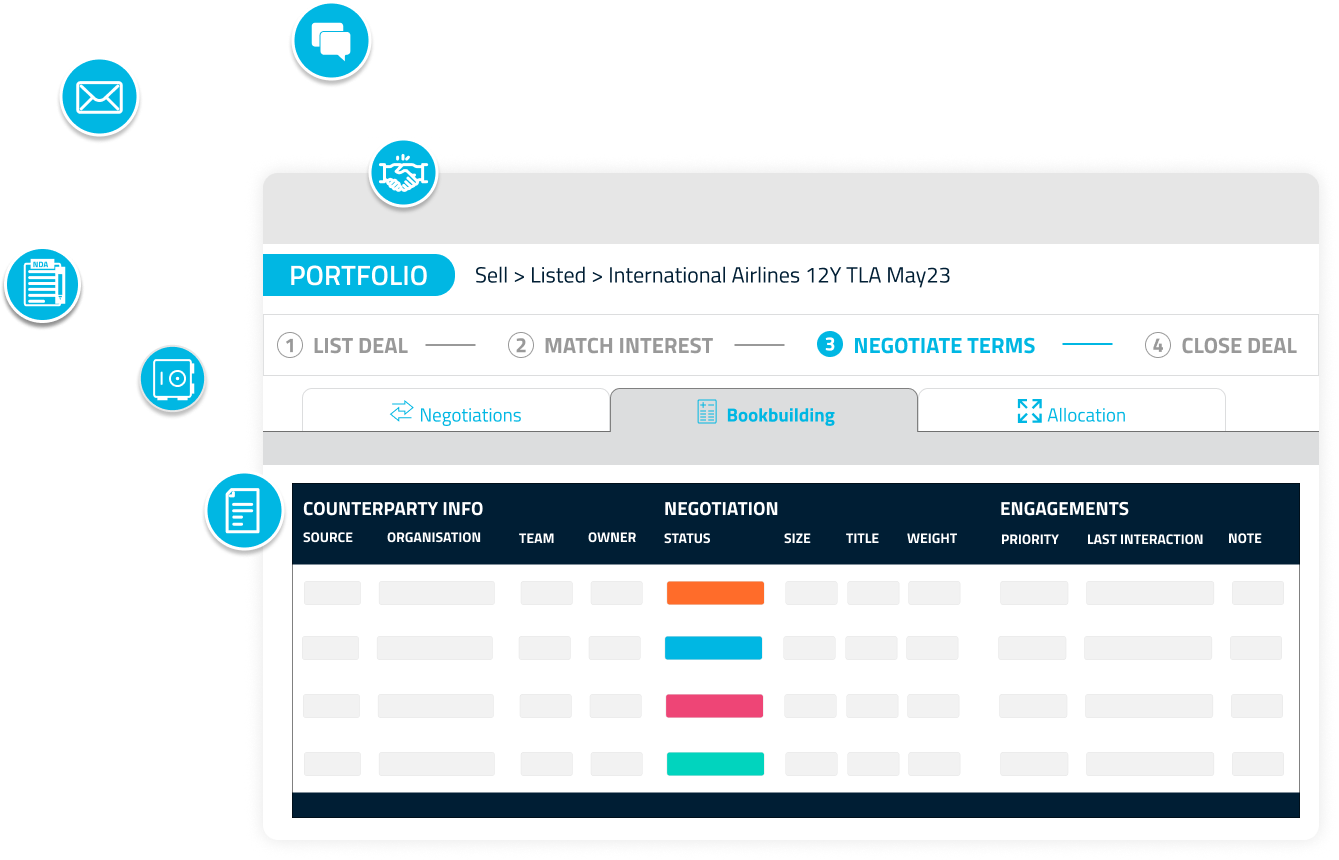 Centralise, organise and simplify to minimise risk and maximise productivity
.
Make less room for mistakes and more for productivity by centralising your axe sheet distribution process in one place.
Manage compliance risk with restrictive deal visibility rules, investor exclusions, and configurable user permissions
Eliminate errors with automated controls on investors list and full platform activity logs
Improve collaboration internally and with investors with all deal information and investor statuses in one place
Contact [email protected] for a short demo session so you can learn useful tips and make the most out of iLex's features.