December 2022
This release includes several quality-of-life improvements throughout the platform. Read on to find out what's new!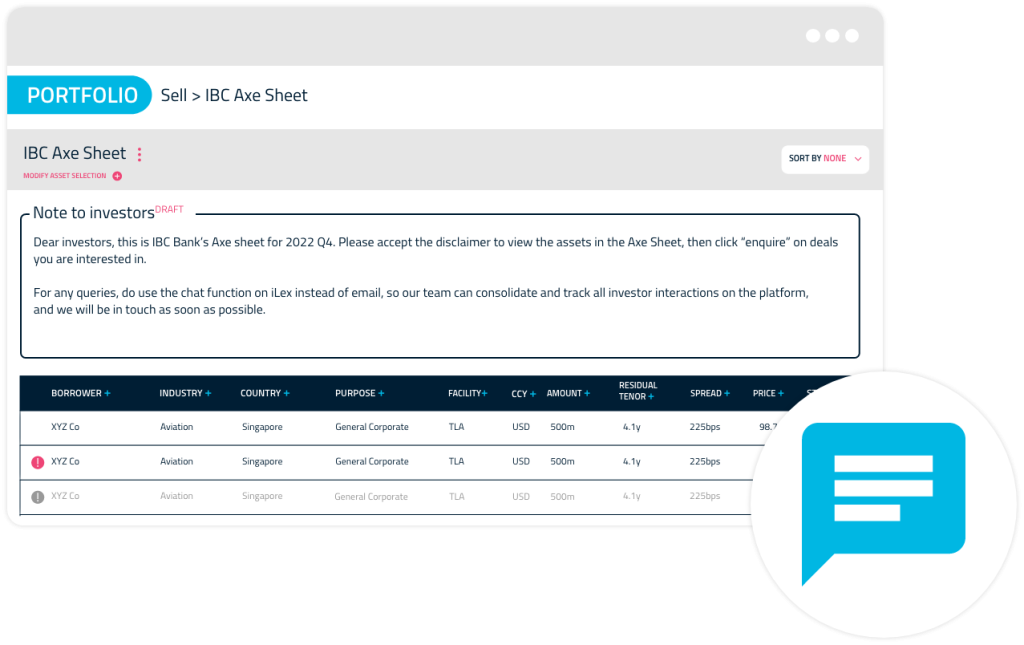 Improved Axe Sheet distribution
.
Add a message addressing your investors
When publishing an Axe Sheet, a confirmation pop-up gives you a summary of your deals, distribution list and other details
Option to select "iLex Network" to disseminate your Axe Sheet to all market participants on iLex.
New interface for your deals
.
In your Portfolio, you can now view deals in table format and export them as an excel file for sharing, reporting or your own analyses.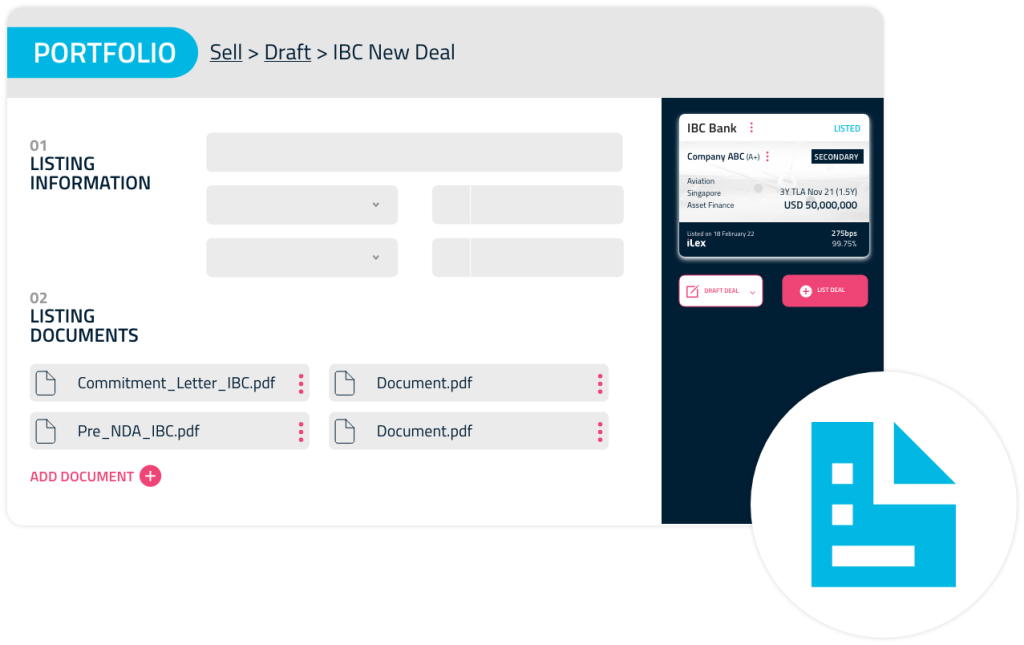 Beef up your deal listing
.
Inform potential investors better by adding listing documents (e.g. pre-NDAs) to a deal after you have drafted/listed it.
Don't miss any new messages
You now receive live email notifications for new chat messages
Visual indicators for deal invitation activity
Buyers can now track invitations received
Sellers can track invitations accepted and declined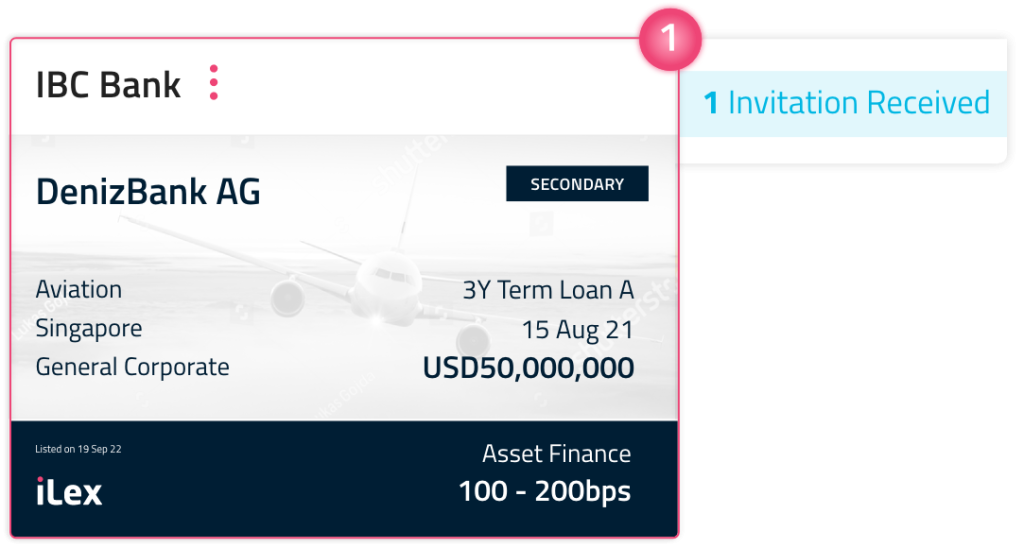 Contact [email protected] for a short demo session so you can learn some useful tips and make the most out of iLex's features!