Investor Intelligence Solution

.
March 2023
Introducing our new CRM feature – a powerful and intuitive tool for keeping on top of investor interactions across your entire loan book. Augment your investor intelligence to sharpen your engagement and streamline your distribution strategies.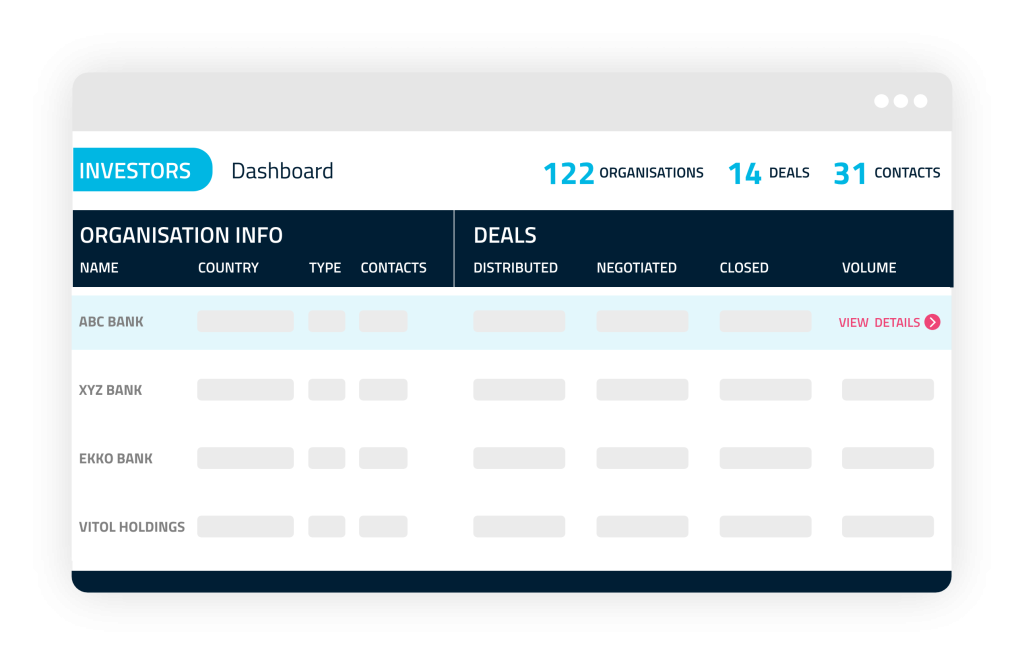 A bird's eye view of your investor base
.
Get a clear and consolidated view of your investor activity
Set up your own dashboard and capture the essence of your investor interactions
Identify and nurture your top business relationships
Deep dive into investor engagement
.
Explore your deal track record with an investor and optimise your engagement.
Analyse past interactions and conversion ratios on previous deals
Enrich your knowledge of an investor's strategy with public market data
Build your investor network and identify the right contacts for your deal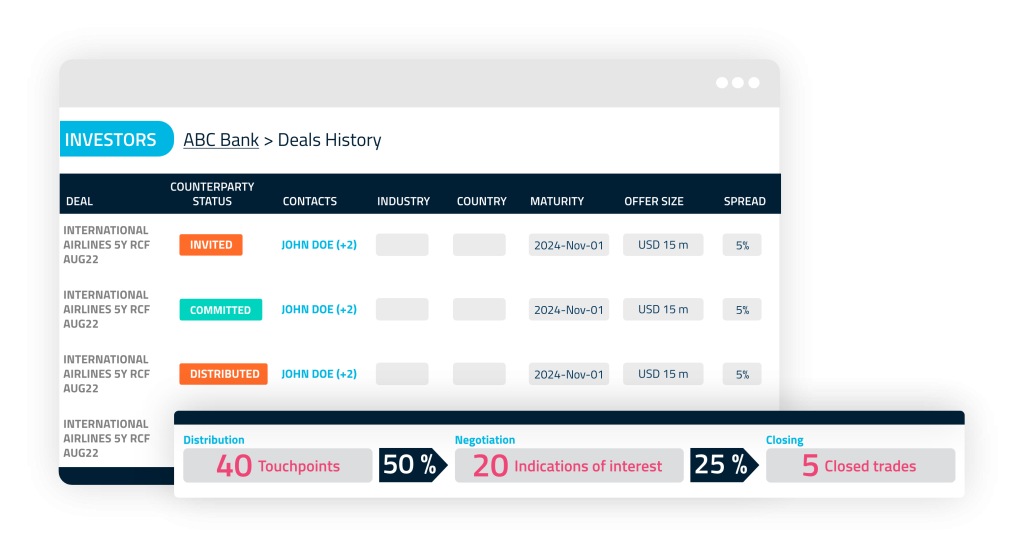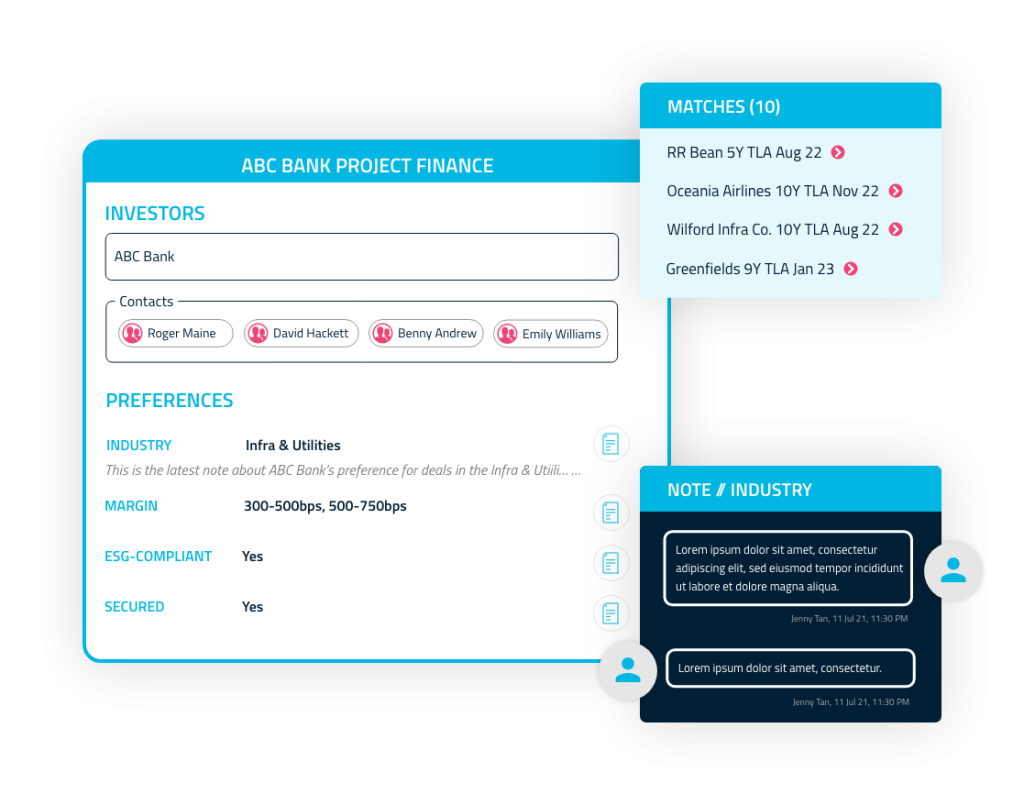 Build up your institution's collective investor memory
.
Gain a competitive edge and master market demand by building up your investor intelligence.
Capture investor preferences when in meetings and roadshows
Match investor preferences with any future deals
Understand investor strategies like never before
Contact [email protected] for a short demo session so you can learn some useful tips and make the most out of iLex's features.