Markets 4.0 – Opening Up New Opportunities in Global Loan Markets
.
November 2023
Explore and navigate the intricacies of loan markets like never before with Markets 4.0.
Markets 4.0 is not just a marketplace. It is your unique gateway to a world of new deal opportunities and debt arrangers. Market alerts and subscription workflows ensure that you'll never miss a deal, make new connections and increase your visibility in the market.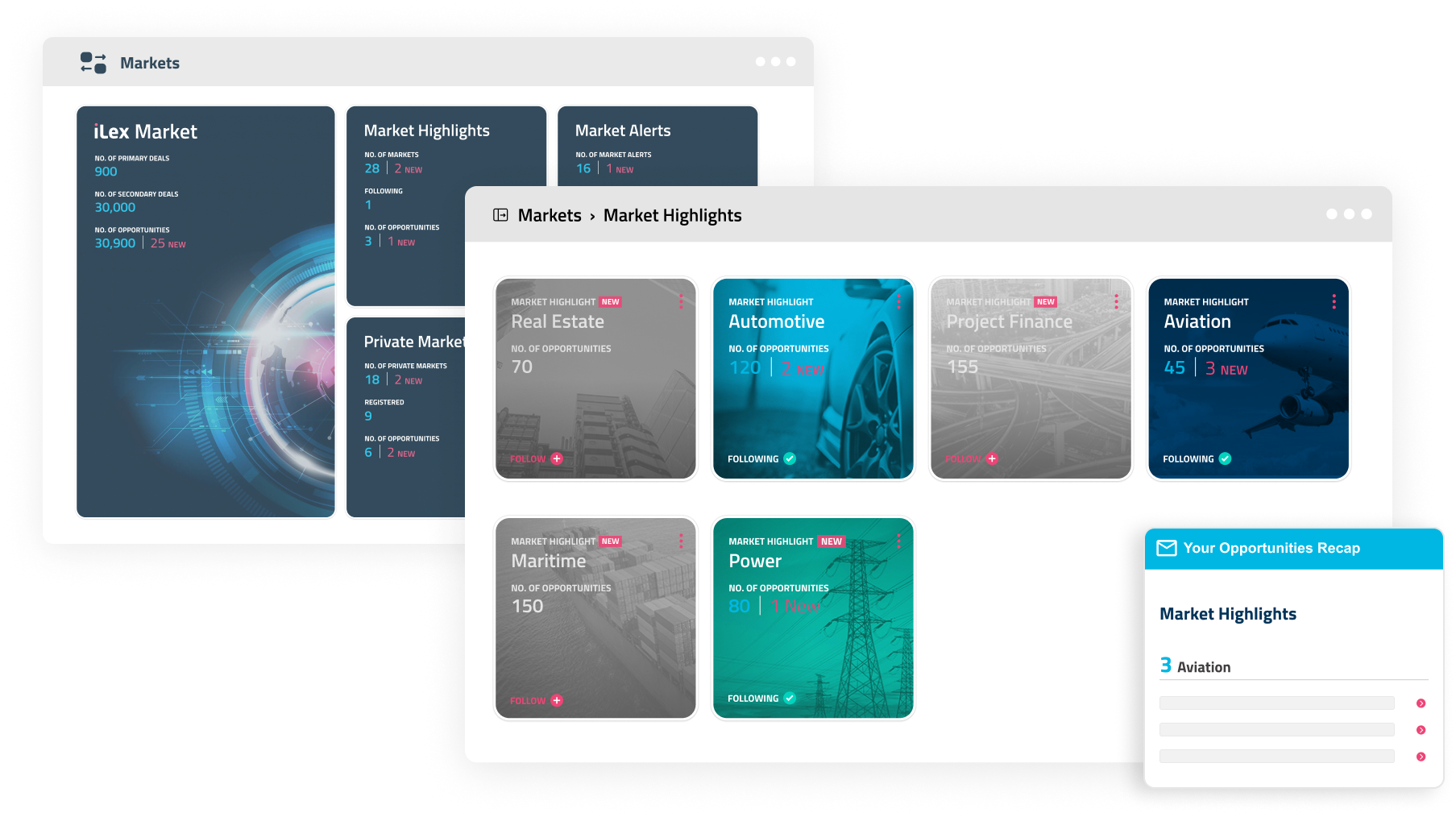 Market Highlights give you access to multiple loan market verticals that you can follow, helping you track market activity, identify new connections for loan sourcing and grow your deal flow.
Follow trending industries, geographies or specialised market verticals meeting your investment mandates or strategies
Put yourself in the radar of leading arrangers across multiple markets to access new deal flows
Proactively manage your investment criteria and set market alerts to never miss an opportunity and power up your deal flow.
Define your investment preferences with razor-sharp precision and be matched with the latest loan offers from lead arrangers globally
Build your watchlist to screen the market for new deal opportunities and build up your pipeline
Stay in-the-know with daily updates delivered straight to your inbox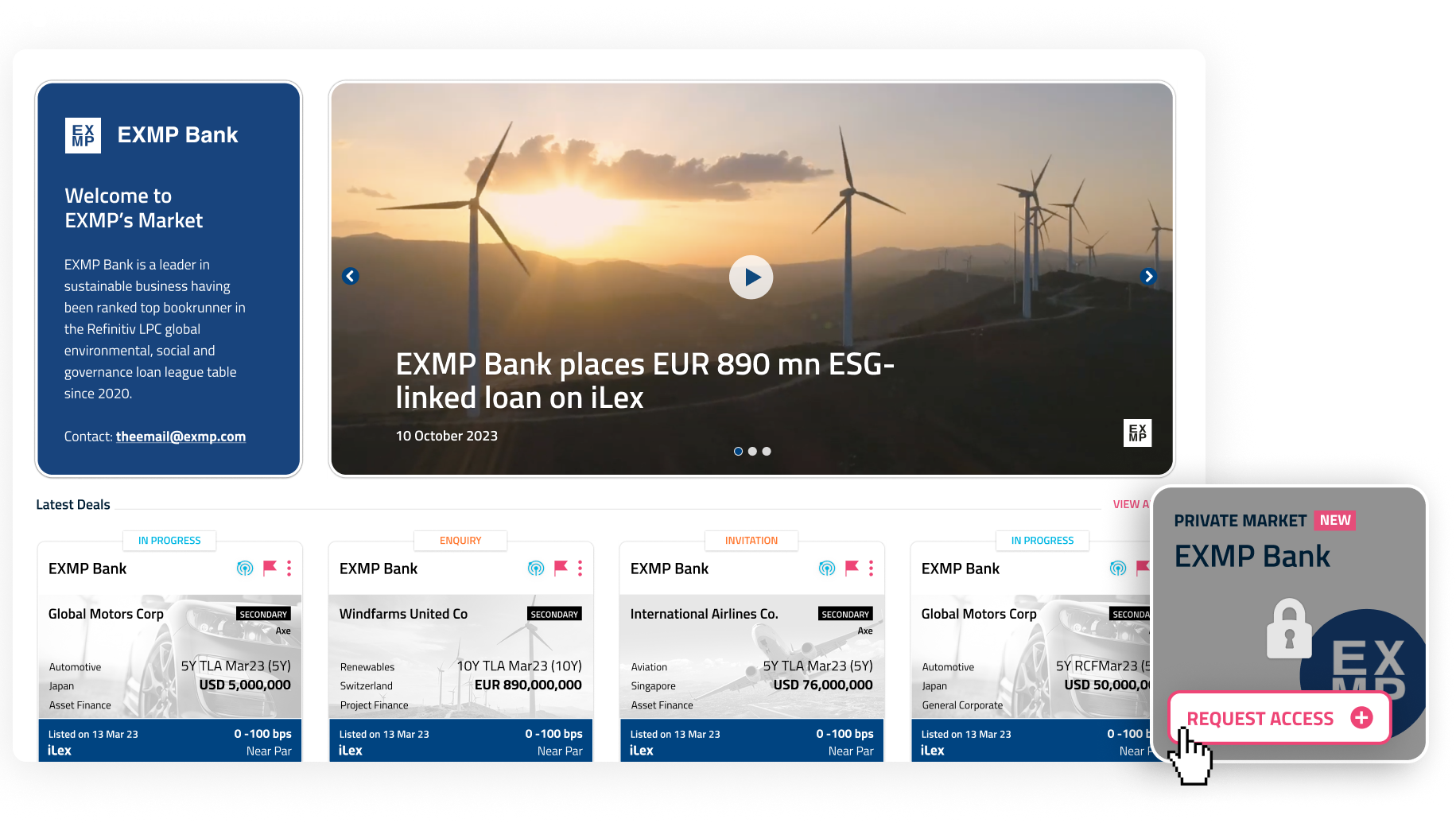 Private Investor Portals
.
Manage your organisation's own private marketplace to strengthen and sustain your engagement with the investor community
Deploy a new distribution channel with our exclusive and branded investor portals
Boost your organisation's visibility in the market and communicate on your global financing business strategy at scale
Expand your investor network and make new market connections every day
Power up your deal flow with Markets 4.0

.
Markets 4.0 is the first building block of iLex 4.0. Our 2024 version of iLex will deliver more targeted connections, more automated and efficient workflows, and more actionable investor insights to today's loan professionals looking to do more with less.
Log in and let your platform assistant show you what's new. If you are not on iLex yet, schedule a demo with one of our sales representatives.