February 2023
We are thrilled to bring you our latest book-building and primary allocation features. Stay on top of your loan book and proactively manage your investor interactions with real-time status updates and assistant tools to make informed decisions. Our Trade Capture solution innovates with 100% automated investor activity logs and dynamic dashboards. Trade terms, commitment, and allocation records can automatically feed downstream settlement and booking systems via APIs and our unique Investor Intelligence interface.
Read on to find out more!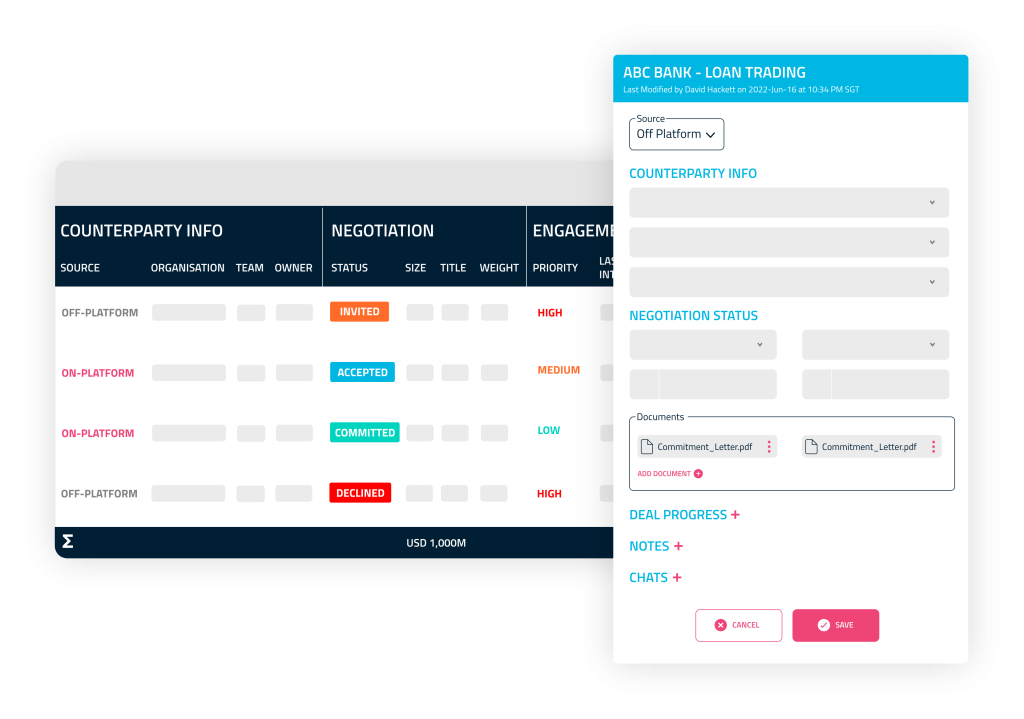 INVESTOR ENGAGEMENT
All investor interactions at your fingertips
.
Our book-building feature integrates all investor interactions seamlessly.
Track investor engagement progress across distribution channels and team members
Monitor investor statuses and assign engagement priorities
Consult investor engagement history and documents (teaser, NDA, etc.)
BOOK-BUILDING
Capture and actively manage your loan book
.
Say goodbye to multiple excel files, email threads and information asymmetry!
Consolidate all indications of interest, trade terms, commitments and allocations in one place
Leverage our dynamic book-building dashboard to manage and report your distribution activity in a click
Sort, filter, search and export your book-building dashboards for effective deal collaboration and reporting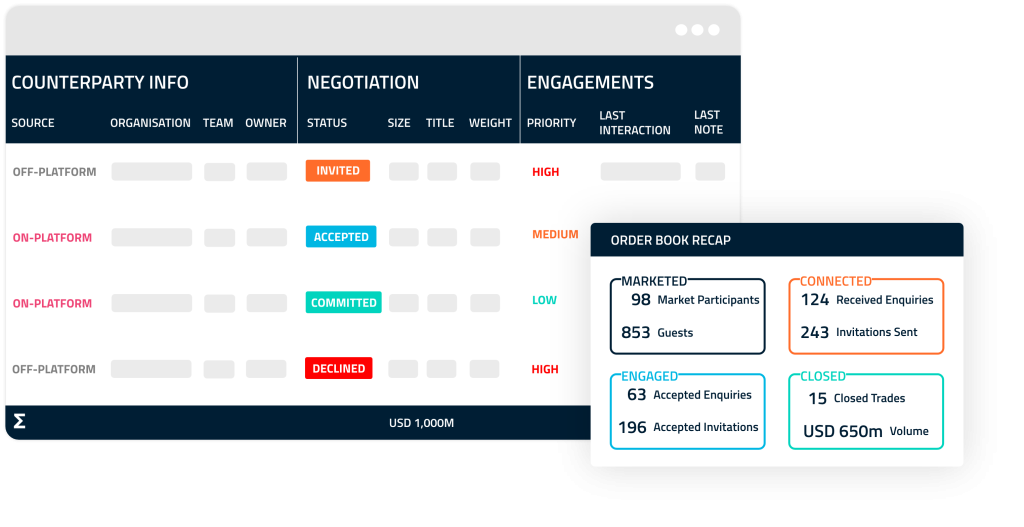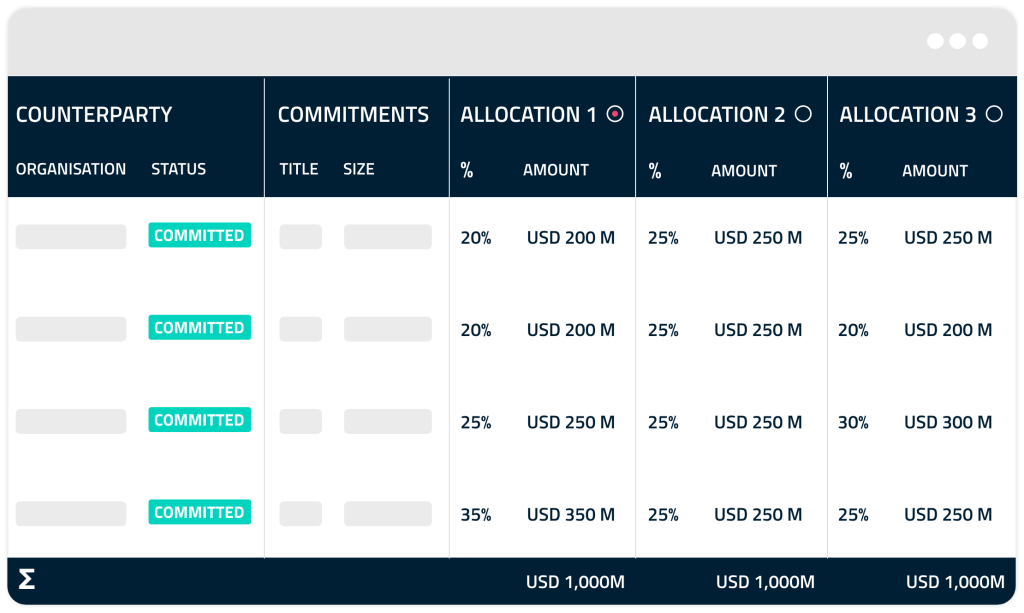 PRIMARY ALLOCATION
Manage your primary allocations more efficiently
.
Streamline and simplify your primary syndication with our cutting-edge allocation tool
Stream latest investor commitments in real-time
Simulate various scenarios to optimise investor allocation
Send automatic allocation confirmations to investors
TRADE CAPTURE CONNECTIVITY
Paving the way to straight-through loan processing
.
Our Trade Capture solution sets the foundations for more effective deal and investor data processing, booking & settlement automation, and the development of advanced CRM, portfolio management and business activity monitoring dashboards.
Stay tuned for more!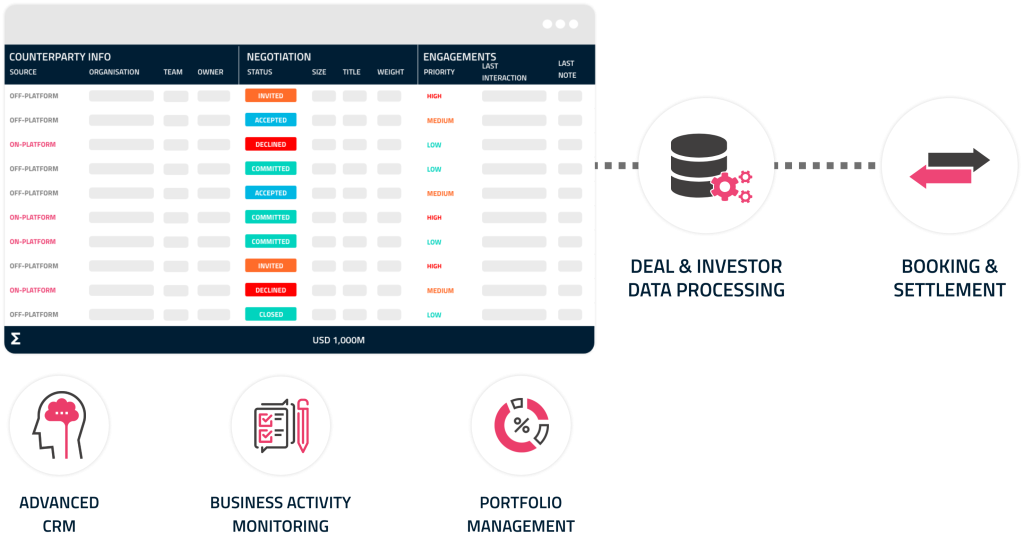 Contact [email protected] for a short demo session so you can learn some useful tips and make the most out of iLex's features.