Simpler trade flows, better ways to manage deals, more counterparty interactions
iLex's trade flows have been simplified and made more intuitive, with accompanying UI improvements to deal sites. This release allows you to progress trades faster and fosters more interactions between counterparties.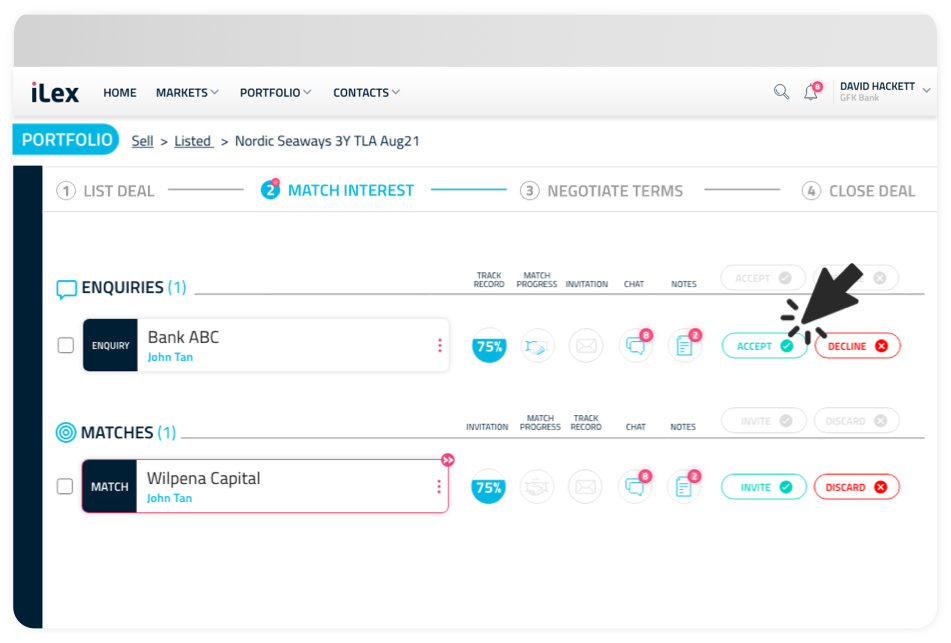 SHORTENED DEAL FLOW


Proceed straight to negotiation

.
Shortlisting has been removed. Simply accept/decline an enquiry or send an invitation. If you are enquiring about deals, you will now receive responses from sellers.
IMPROVED NDAs




Manage all NDAs in one page anytime

.
You can now manage NDAs for each counterparty on the NEGOTIATE TERMS page.
This lets you control who can see restricted information, and whenever you decide.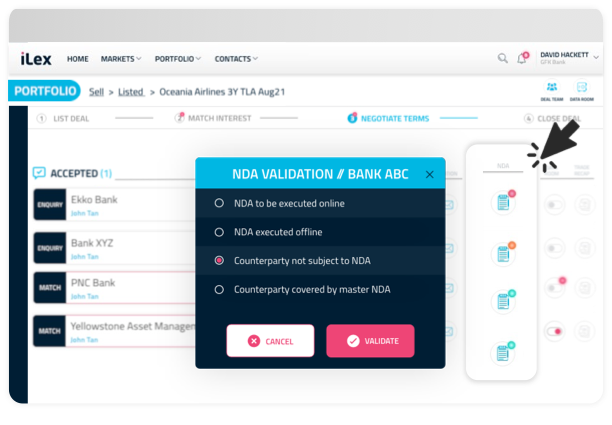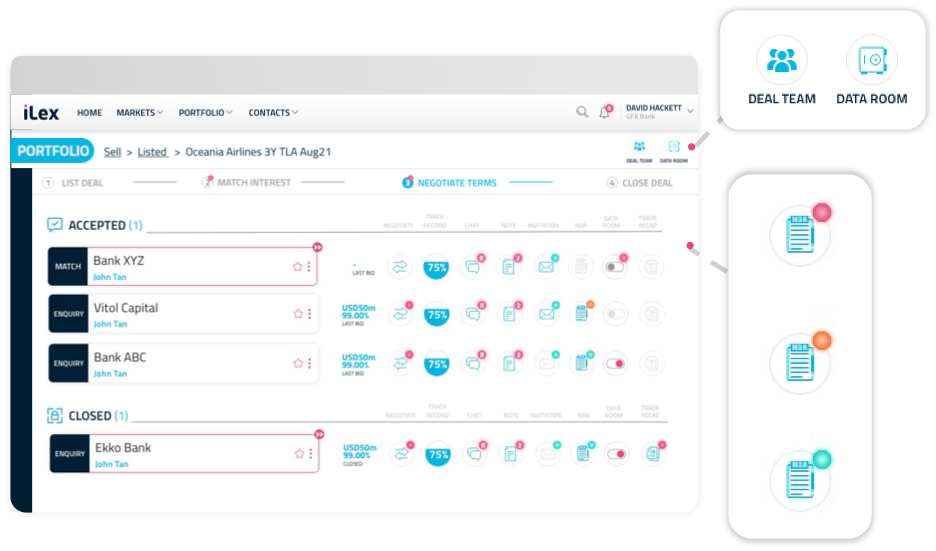 REFRESHED UI
Manage deals in a breeze.
Improvements to deal sites include
Less tabs

Direct access to deal team and data room management from anywhere

More visual indicators to guide you towards the next steps

Bulk accept/invite investors
BUYER-SIDE ENQUIRY STATUSES


Know what happens after your enquiry

.
As shortlisting has been removed for sellers, you will now receive an accept/decline response to your enquiries.
Deal cards, statuses, portfolio buy drawers and new notifications will reflect this response.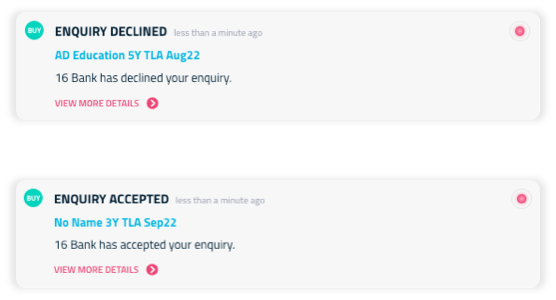 Contact [email protected] for a short demo session so you can learn some useful tips and make the most out of iLex's features!