Building market infrastructure with and for
loan market participants.
We work closely with several leading global financial institutions to address the challenges faced by market participants and to ensure our solutions meet the requirements of the industry.
By supporting the development of iLex, our partner banks actively contribute to the transformation of the market and promote adoption of new market practices that leverage technology to deliver greater market liquidity and efficiency.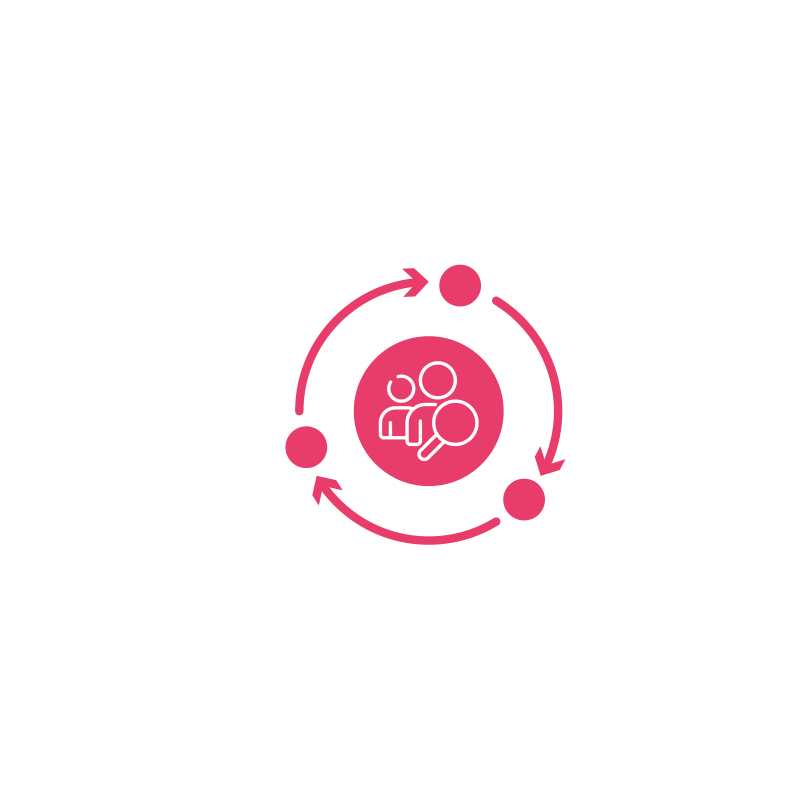 iLex supports all participants in the corporate loan market, from investment and commercial banks to a wide range of institutional investors.
Deliver Efficiencies to Focus on Value-Add Work
Digitise your deal workflows | All investor interactions and team collaboration in one place | Get insights in seconds | Real-time book-building updates
Upgrade Investor Engagement & Stickiness
Capture all investor interactions | Build-up collective investor intelligence | Engagement reports & stats | Investor portal to increase touchpoints | Custom matching algorithm
Grow your Reach and Deal Flow
Receive qualified enquiries | Match with the right counterparties | Grow private credit distribution to institutional investors | Diversify your investor base
Unify Your Systems
Unique partner ecosystem pre- and post-trade | Straight-through-settlement | Standard identifiers and messaging protocols | Consolidated view across business lines
Real Time Access to Deals
Screen market opportunities | Directly enquire on deals | Receive alerts for new deals matching your interests | Get invited to new relevant deals | Discover new arrangers
Instant and Actionable Market Analysis
Take better and faster decisions | Run complex analysis in seconds | See the right information at the right time | Access new data sets
Free
Free access to the platform | Free market analytics | No transaction fees
Frequently Asked
Questions.
iLex is a Singapore-based fintech that has created the first independent electronic market for corporate loans, providing digital solutions and data analytics to loan market participants in both the primary syndication and secondary markets, for both the buy- and sell-sides.
Through the iLex platform, loan market participants will have access to:
A market venue that provides instant reach to a large amount of deals and a global network of participants.
iLex's proprietary counterparty matching technology.
Integrated digital solutions for end-to-end transaction processes, including automated deal workflows, secure communication and collaboration systems, trade monitoring tools throughout the deal supported by the highest security, compliance and data privacy standards.
Smart data and analytics – market activity, lender activity, liquidity analysis, pricing benchmarks, news – by aggregating data from our strategic partners with our own.
iLex is only available to financial institutions acting as lenders in the corporate loan market, as well as to debt deal arrangers and advisors.
No. iLex is not a direct lending or debt crowdfunding platform.
No. iLex is not involved in any of the transactions on the platform, and is not acting as a broker, agent, or advisor. No transaction funds flow through the platform. iLex provides the digital infrastructure that connects loan market participants.
All types of large corporate loans can be syndicated or traded on iLex. However, iLex does not cater to smaller SME loans, nor to securities or debentures, including transactions with a derivatives component.
iLex is rapidly expanding its geographical footprint. Contact us to discuss iLex's availability in your region.
iLex is an independent company. Although iLex works in close collaboration with several leading global financial institutions, we are not the affiliate of any financial institution.
Confidentiality and information security are one of iLex's core principles. Users are also in full control of the disclosure of confidential deal information to other counterparties.
Participants are responsible for conducting KYC for the counterparties they engage with, following their usual internal processes. iLex conducts a standard KYC on all users and organisations including sanctions checks.
iLex is a web-based platform that requires no installation or connection to systems. iLex runs on all modern browsers.
iLex is a cost-competitive solution. Please fill in our contact form to get in touch with our team.
Create a free trial account to experience what iLex is all about. To benefit from the full depth of iLex's solutions leave us your details in our contact form and we will contact you.