iLex Insights #5 | Insights into the Lending Market to China's Education Sector
17 August 2021
In recent weeks, new regulatory changes to one of China's hottest sectors, the after-school tutoring segment, has impacted valuations of publicly listed tutoring firms. Seeing a few headlines pop up on our iLex News screens, we took a look into the associated loan markets and lenders to the sector.
A significant portion of Refinitiv-reported lending to the Chinese Education sector is denominated in USD (55% of US$2.36bn cumulative reported volume over the last 5 years), indicating at participation of foreign investors. Looking at the number of reported deals and the deal margin breakdown, we see a large spike of 10 deals in the first half of this year and a trend to higher margins, with the majority of Refinitiv-reported deals since H2 2019 pricing in the 300-500bps and 500-750bps ranges (see chart below).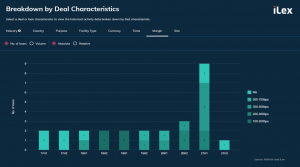 A list of some of the largest after-school tutoring firms: TAL Education, New Oriental, Rise Education and Youdao Inc. on iLex Borrower Insights provide a breakdown of the reported lenders to these firms – 28 different lenders in the past 5 years. Naturally, mainland Chinese banks in aggregate are the largest investors, but we also see Taiwanese, Swiss, German and Dutch lenders in the list.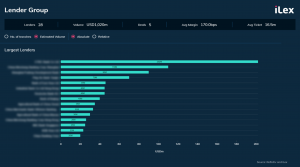 To gain your own insights into what's happening in the loan markets and use iLex's analytics to support deal flows, login here to the iLex platform now if you are a iLex Pro user or request for a demo here.