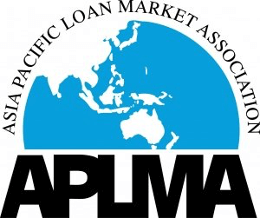 iLex joins the APLMA
Singapore, Nov 13, 2019 – iLex has joined the Asia Pacific Loan Market Association ("APLMA").
This follows iLex and APLMA collaborating earlier in the year for the publication of a white paper on the Future of Corporate Lending in APAC. As an APLMA member, iLex will seek to actively collaborate with the association and its members to promote innovation in the asset class.
Gary Knight, Head of Marketing, Sponsorship and Membership, said "We are delighted to welcome iLex as a member of the APLMA. We see innovation becoming an ever more important topic for the loan market in the Asia Pacific region, and it is exciting to see new innovative players enter the corporate market."
"The APLMA is the only industry association in APAC dedicated to corporate loans and we are delighted to be the first fintech to join it," said iLex's founder Bertrand Billon. "Corporate loan markets are set to see significant change enabled by technology in the coming years, and the APLMA has an important role to play in that context."
About iLex
iLex is enabling the transformation of the corporate loan market through the automation of the loan trading cycle, facilitating unprecedented access to and trading of corporate loans via a single electronic trading platform.
With its proprietary solutions and AI-enabled matching engine, iLex is leading innovation that increases liquidity and deal flows, enhances efficiencies and productivity, as well as delivers significant cost savings for market participants. The application of smart analytics on aggregated data generates customised loan insights that assist clients with making informed credit decisions.
iLex is a Singapore-based financial technology start-up that is supported by a global ecosystem of leading partners.
For more information, please visit https://ilex.sg.
About APLMA
The Asia Pacific Loan Market Association (APLMA) is the only pan-Asian association that is dedicated to promoting growth and liquidity in the primary and secondary loan markets of the Asia-Pacific region.
The APLMA's mission is to increase liquidity, efficiency and transparency in the primary and secondary syndicated loan markets in the Asia Pacific region. The APLMA advocates best practices in the syndicated loan market, promulgates standard loan documentation and seeks to promote the syndicated loan as one of the key debt products available to borrowers across the region.
For more information, please visit http://www.aplma.com/.