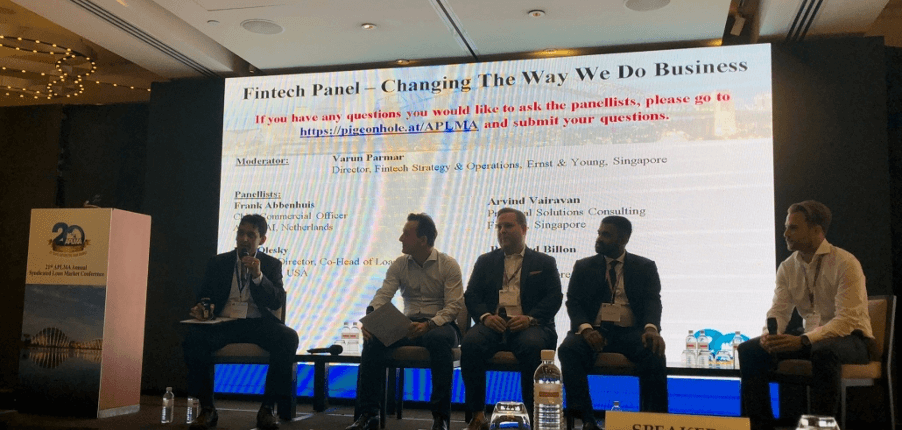 iLex participates in APLMA's first fintech panel
Singapore, May 30, 2019 – iLex participated in the 21st APLMA Annual Syndicated Loan Market Conference held in Singapore on 29-30 May, 2019.
As part of the conference agenda, Bertrand Billon, founder of iLex, shared views on the future of APAC's corporate lending landscape. The fintech panel, "Changing The Way We Do Business", was APLMA's first. Other participants included IHS Markit, Finastra and Axyon AI.